A PERSONAL PERFORMING ARTS CONSULTANCY
MYND* Productions works hand-in-hand with the Performing Arts community to provide creative solutions and support to those both behind the scenes and in the spotlight.
From the desire and determination to bring about a new "customized" platform, acting as a think tank for the troupes, allowing each to align what it does and how it does it within a more long-term vision of strategy and development, arose MYND Productions. Be it for the purposes of occasional or ongoing support, a specific event or executive production, MYND Productions pulls from its wealth of knowledge in production and broadcasting, not to mention its myriad contacts there within, to help forge a solid and professional bond with the multiple actors from the realm of creation.
What MYND Productions hopes to achieve on an artistic level is more variety on the theatrical scene, pushing, in particular, for more proposals in the visual and object-oriented arts. MYND Productions backs crowd-pleasing shows that curb convention, and strives to spread its passion for artistic ensembles out to unveil their version and vision of a world and realm that pair poetry and ridicule with a touch of humor and parody.
With its eye on innovation, MYND Productions is also determined to break down those barriers that, at times, keep the corporate world and the Performing Arts at a distance and hinder attempts to establish common ground.
Training opportunities underway double as levers of change, offering promise and potential for the Performing Arts.
MYND Productions is supported by Rennes City for the development of its global project.
MYND Productions has signed the Charter for Cultural Consultancy. The Charter came about as a result of the research and exchanges organized by the Rhône-Alpes Agency for the Development of the Performing Arts (Nacre).
To view it, please click here.
MYND Productions is also a member of those 2 organisations:

* MYND means "image" in Icelandic. If we were to put this word aside for just a moment and focus on Iceland itself, we would come face-to-face with a land of indomitable character, a ground teeming with infinite vital energy, and a soil whose very essence harbors lava of tacit and resolute prowess.
University of Rennes 2
In response to the growing number of cultural exchanges taking place between countries, the University of Rennes 2 is pleased to offer as part of its "Cultural Project Management" curriculum a profession-oriented module entitled, "The International Dimension of the Performing Arts" for Bachelor's students in their third and final year of studies. The course sheds lights on the types of funding and resources available to the performing arts in France, Europe, and further abroad. Florence Chérel is now in her second consecutive year teaching it. The idea is to have the students delve more deeply into the following questions: What goes into putting on a show? What economic, legal, artistic and political challenges are involved?

The Institute of Political Studies of Rennes
The Institute of Political Studies in Rennes has opened a new methodology conference entitled "Management of cultural projects", intended for post-graduate students. The idea is to give them concrete tools, necessary for project design and implementation, but also a thought on the strategic development of cultural organizations for which they will also be the players of tomorrow. The IEP of Rennes entrusted Florence Chérel to deploy this conference, a part of the area "Culture and creative industries".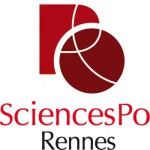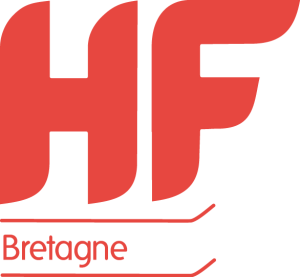 MYND Productions abides by the principles of H/F Bretagne, and actively supports its endeavors.
This association pushes for gender equality in the arts and cultural professions. A high civil servant by the name of Reine Prat was commissioned by the French Ministry of Culture and Communication to carry out two reports on the matter. The first came out in May 2006, and the second in May 2009. The results from both revealed a gender imbalance so great that it escaped all reason and logic of those in the performing arts, and like a bomb, left a damaging blow of epic proportions. Not much has changed since then: Women manage only 12% of theaters in France, direct 25% of shows, and conduct 3% of concerts, not to mention a multitude of other examples of inequality. In a sector deemed more egalitarian and progressive than others, the H/F Bretagne movement took France by storm, bringing on board 15 artistic collectives nationwide. H/F Bretagne was founded on November 5, 2013, in Brittany's DRAC [Regional Directorate for Cultural Affairs in Brittany] offices, and lobbies hard for gender equality. One of its aims is to generate up-to-date, region-specific statistics from the fields of the performing arts, public lectures, visual arts, etc. To help it do so, the association is backed by DRAC, the Brittany region, DRDFE [Regional Delegation for Women's Rights and Equality], the Ille-et-Vilaine General Council, Rennes Métropole and the City of Rennes. The summary of the results of this study can be downloaded here.
Evelyne Rivet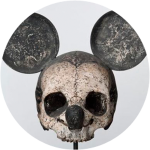 Secretary
Evelyne is one of the primordial links in the Chaînon Manquant Festival, a hy-breeding feast of emerging creative talent in the live arts. She believes in Humankind and its ever-evolving nature, as well as a beeline between creation and diffusion. Her travels are dotted with encounters with others from the same gene pool and cultural DNA. A household name in the Performing Arts, Evelyne gets MYND. She's on board artistically, humanly and politically. For her, MYND is a project of die-hard conviction and one bullet she doesn't really care to dodge…
Florence Chérel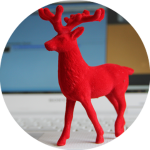 Production manager
Near and dear to Florence is her home town of Rennes, where she happily taps into both the right and left hemispheres of her mynd. She set MYND Productions into motion with the desire to not only undertake a new challenge, but also breathe new life into the Performing Arts by providing its projects and teams what they need to excel by making available to them a partner-driven relationship and diverse competency pool.
Marianne Crousillac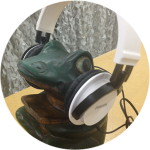 Chair
Over the hills and through the woods down to Marseille Marianne would go to head up the coordination of Radio Grenouille, a culturally sound, media-infused project. There she lends an ear to students, sound designers and the team that works day-in and day-out to deliver the latest news on the cultural and artistic fronts. That said, she's also got a foot, and an ear, in Rennes…
Mikaël Dubois
aka Sigurður Mikasson

Graphic Designer
Icelandic by adoption and gaga over anything image-related, it is not the least bit surprising that Mikaël joined the troops at MYND Productions! A trained circus performer, he met Florence during one of his acrobatic gigs. When he is out of MYND, he is not out of sight at We Were Heroes – W.W.H. – graphic design, a full-fledged, 100% bona fide studio devoted to the Performing Arts, which as Artistic Director, he juggles with brio both image and performance.
Benoît Landhauser
aka BennyWeB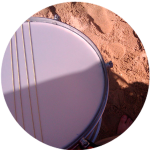 Webmaster
Website designer by day, crazed drummer by night and comic strip critic in-between and incognito for the mysterious Loutre Masquée, Benoît left his native Alsace behind for Brittany, and hasn't looked back since. Haphazard or not, this mix of adventures explains, in part, not only how he and Florence met, but also how he ended up at MYND Productions!

And a special shout-out goes to coaches Karine Jousseaume-Felber and Jean Le Guiffant of Initiatives autrement, specializing in the change management process, whose systemic approach to the thought process has enabled MYND Productions to take root, shape and flight.